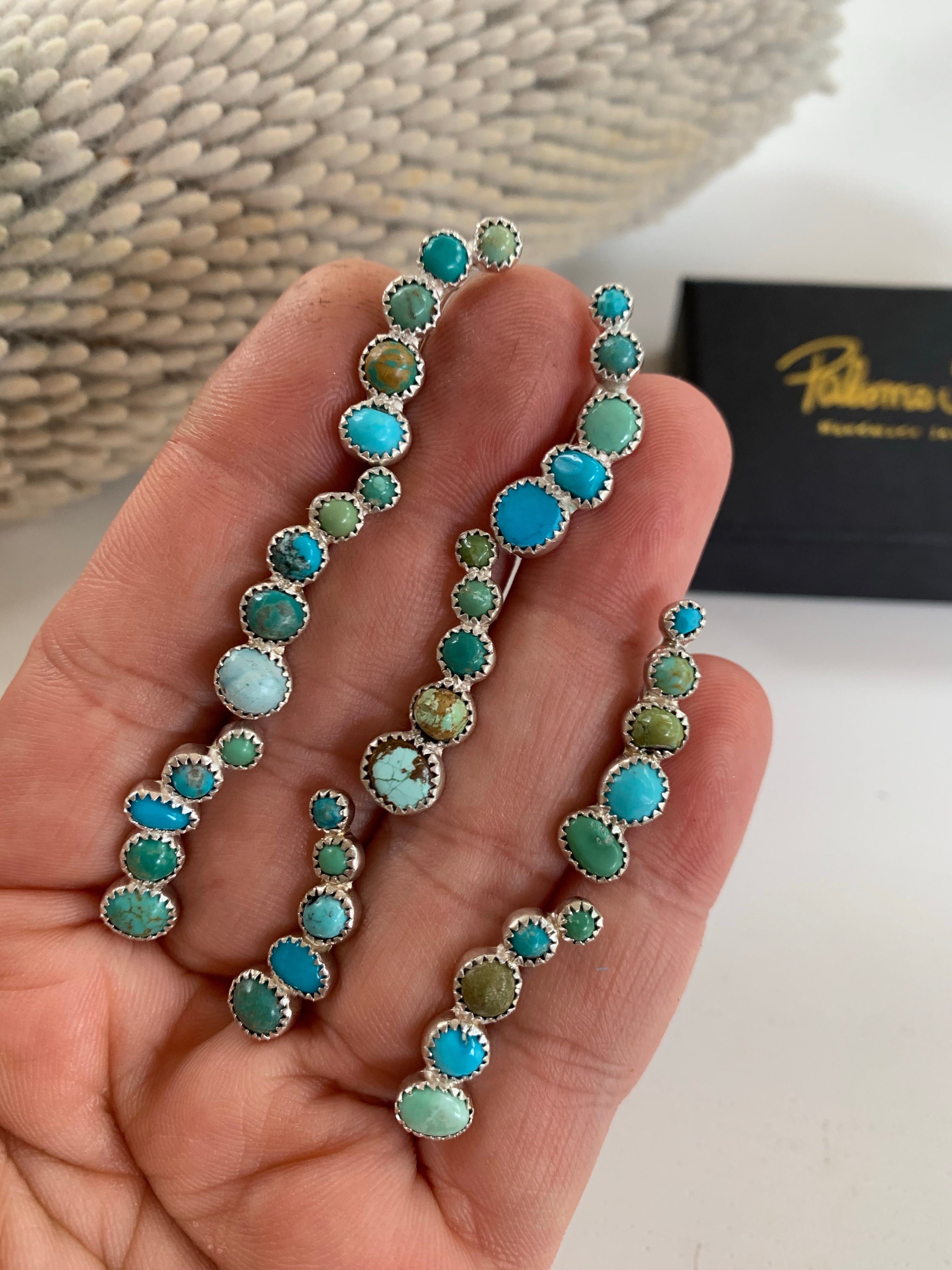 5 Stones Turquoise Ear Climber
//Made to Order//
Beautiful Turquoise Cabochons, set in Eco-Friendly recycled sterling silver. Handmade with love for your left ear.
All of my creations are handmade with love and care. Please treat it well and look after it. Following the care instructions found in the package. 
Please allow 2 weeks for production time 
//TURQUOISE// 💙
Turquoise Stones have been in use for thousands of years. They have impressive metaphysical properties, and are powerful healing stones that will filter the fifth element ether, into the etheric body.
The natural energy of these stones will help you to communicate with truth. They are a strong stone of spiritual attunement and are very effective to aid communication.
They have a strong effect within the throat chakra, and they may aid you to manifest clairaudient and clairvoyant abilities, and they help to balance your male and female aspects.
The distinct vibration of these stones resonate within the throat and third eye chakras, allowing you to access past life knowledge. 
This may be helpful if you are aiming to work in psychic employment as they enhance your effectiveness to communicate what comes through from spirit, within your day to day physical life.
INTERNATIONAL from Australia
Express Shipping: 4 to 8 days from shipping
StandardShipping: 7 to 15 days from shipping
Shipping rates will be displayed on the cart page shipping calculator. 
For more info on shipping & returns, click here
Share