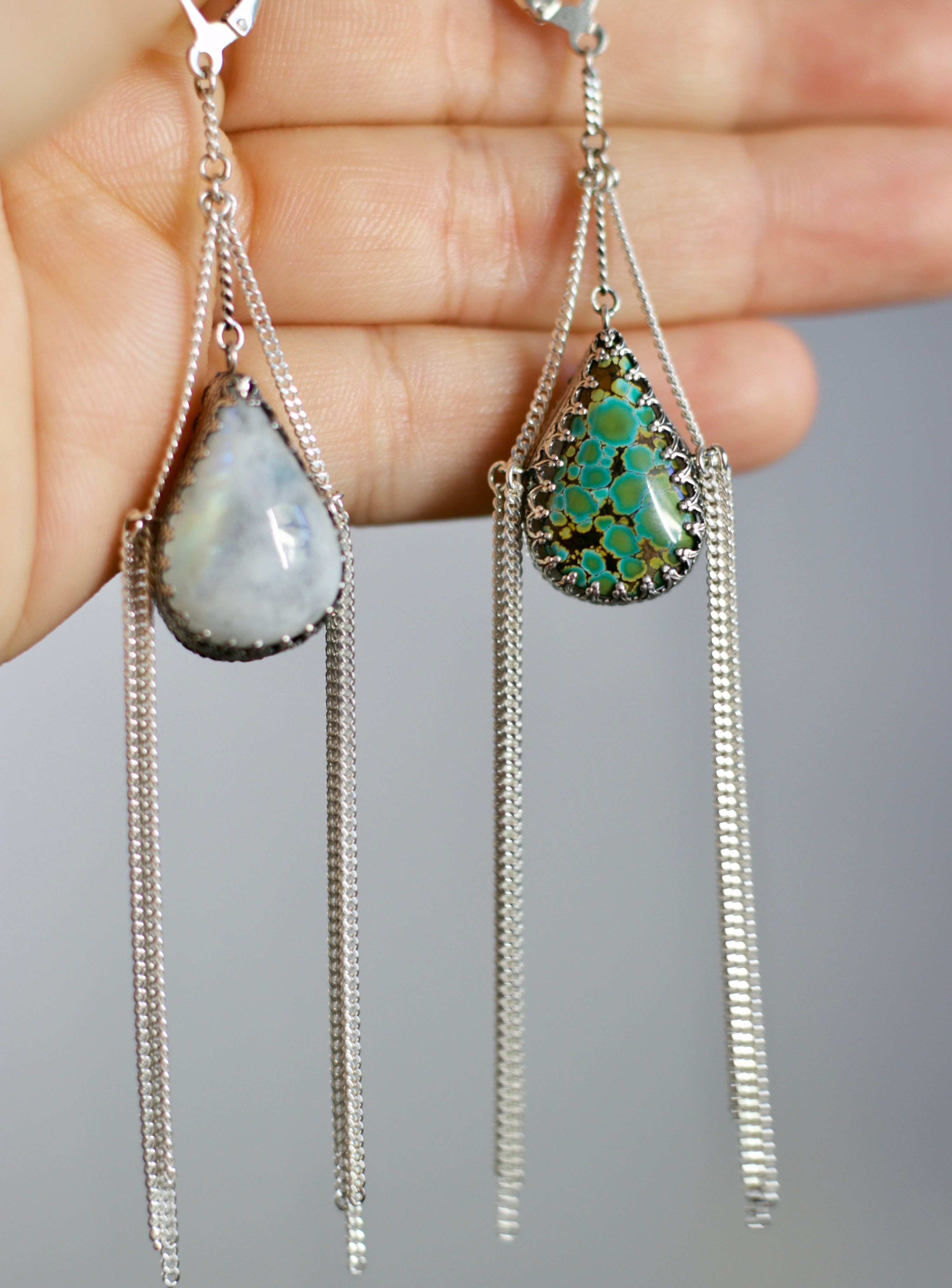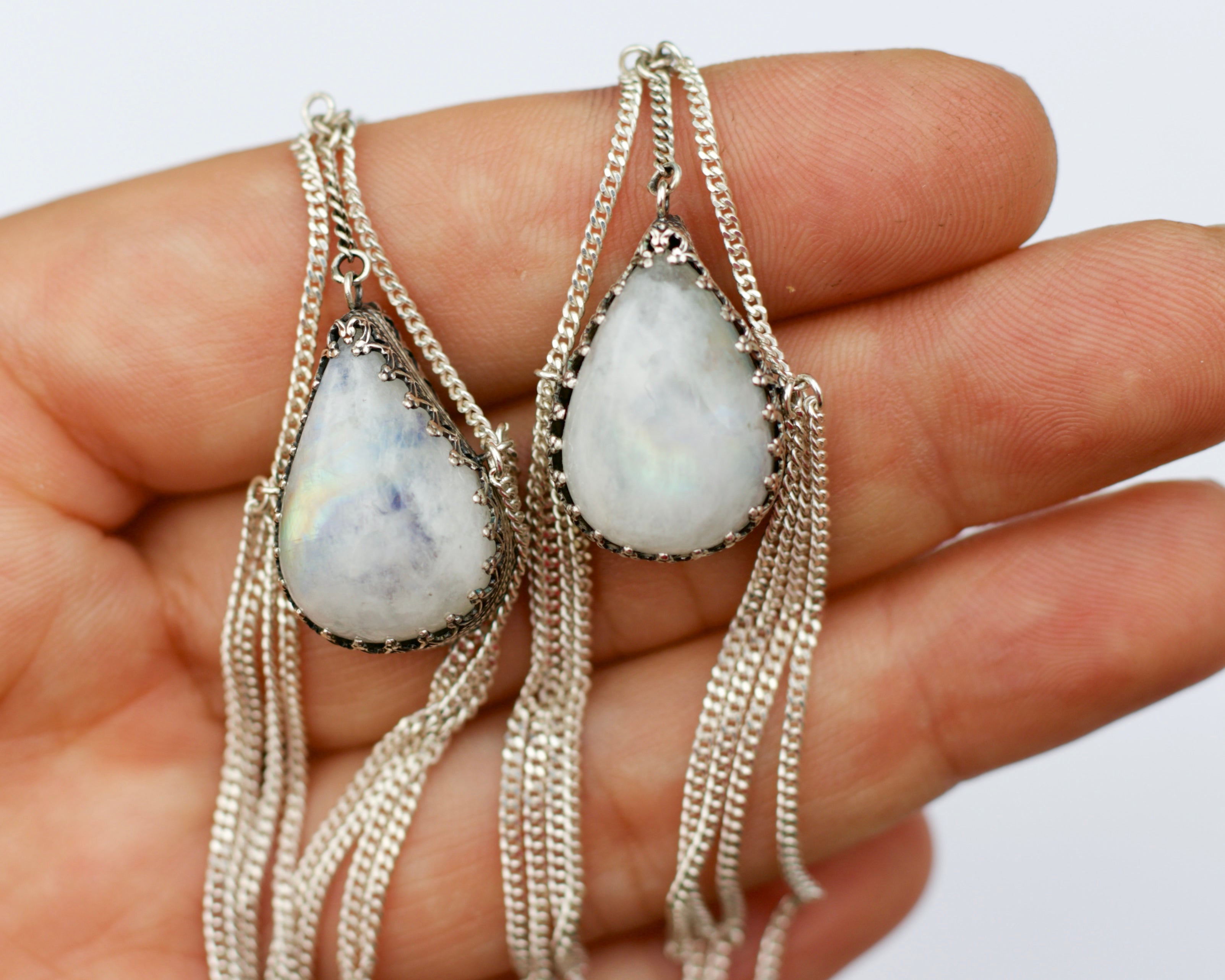 Double Earrings Turquoise and Moonstone
//Ready to Ship//
One of a king! I couldn't decide on a stone, so I just used both! 
amazing Bamboo Turquoise and Rainbow Moonstone, set in recycled starling silver! 
With sterling silver chain detail!
It is just so fun! 
INTERNATIONAL from Australia
Express Shipping: 4 to 8 days from shipping
StandardShipping: 7 to 15 days from shipping
Shipping rates will be displayed on the cart page shipping calculator. 
For more info on shipping & returns, click here
Share