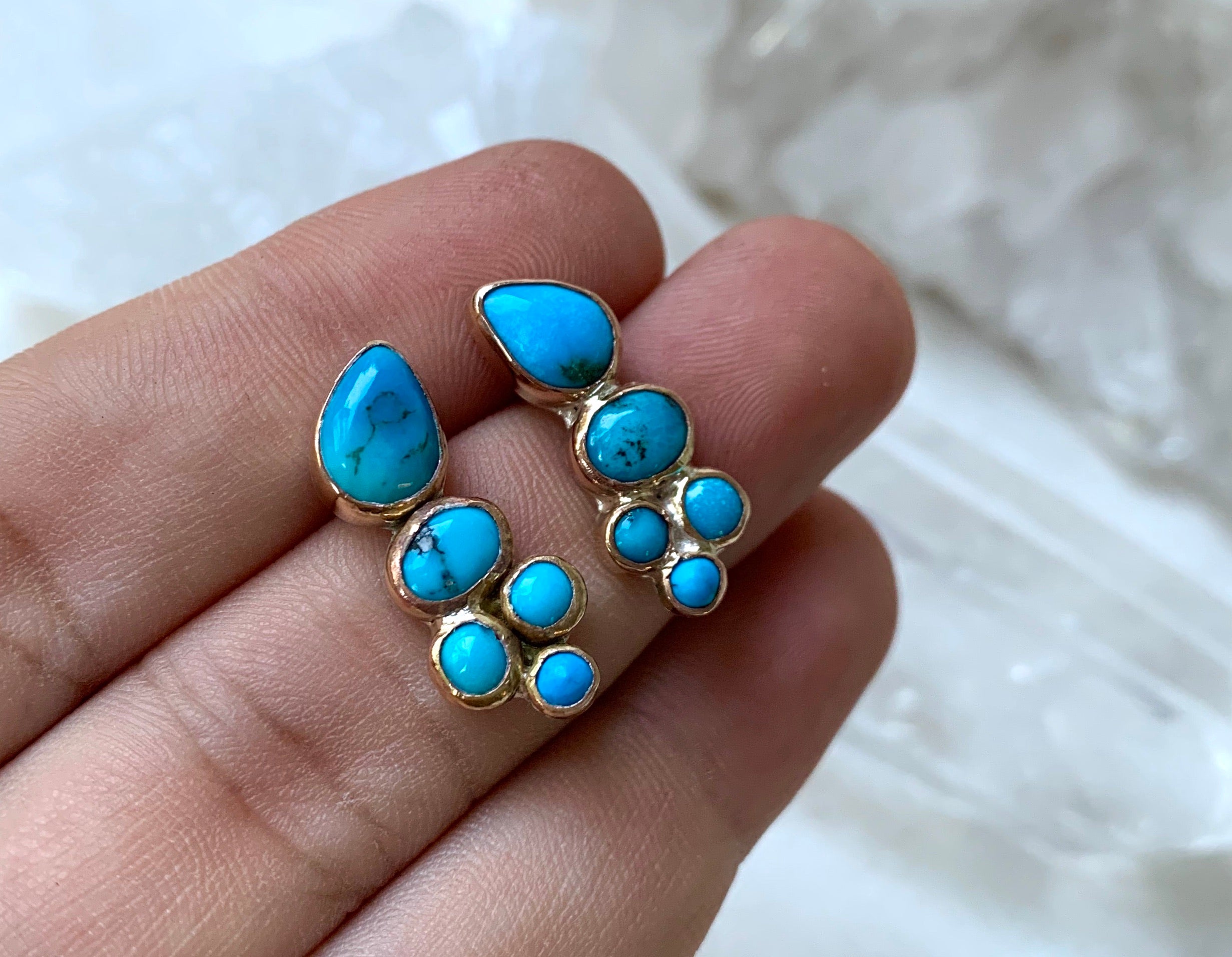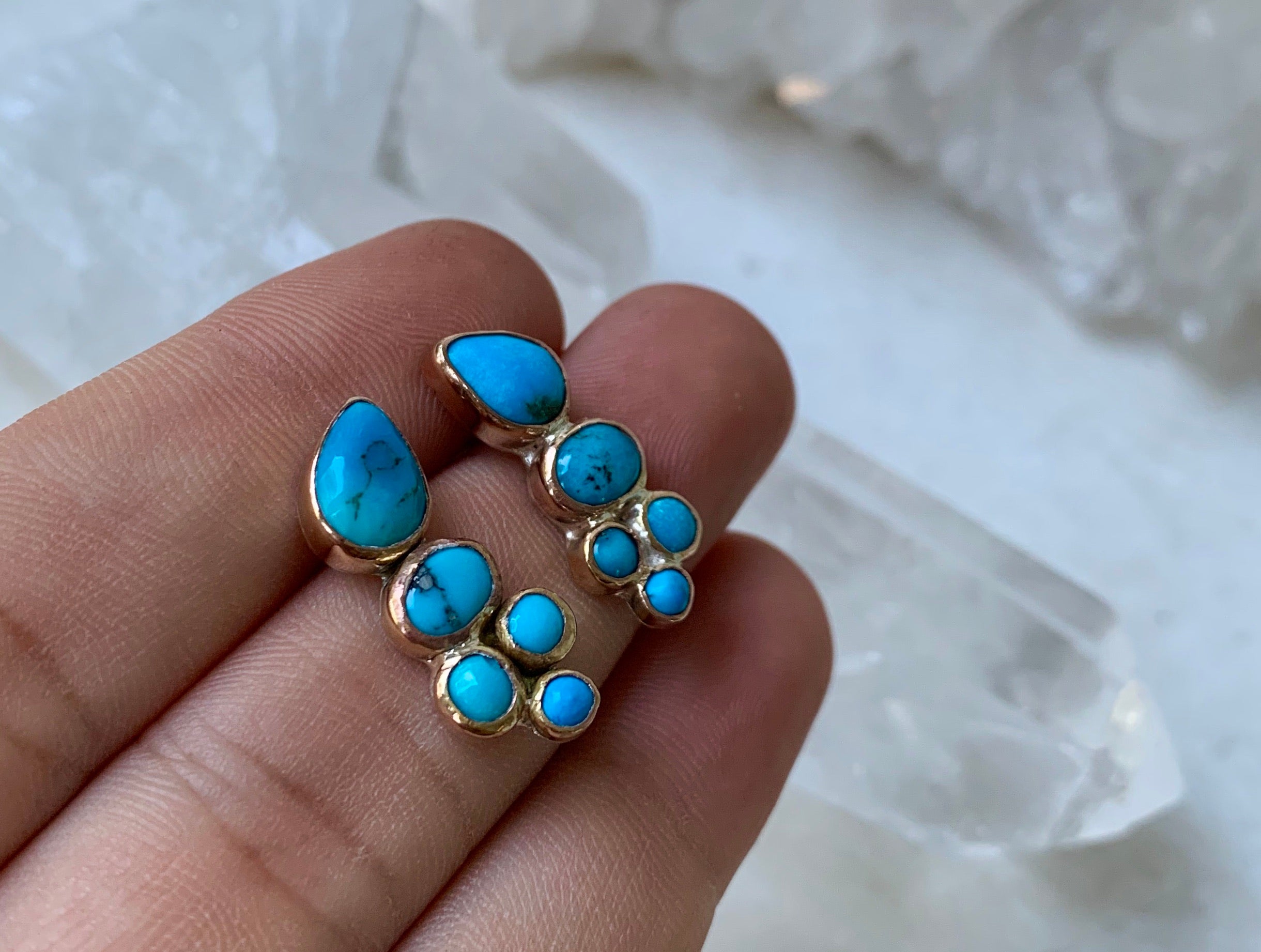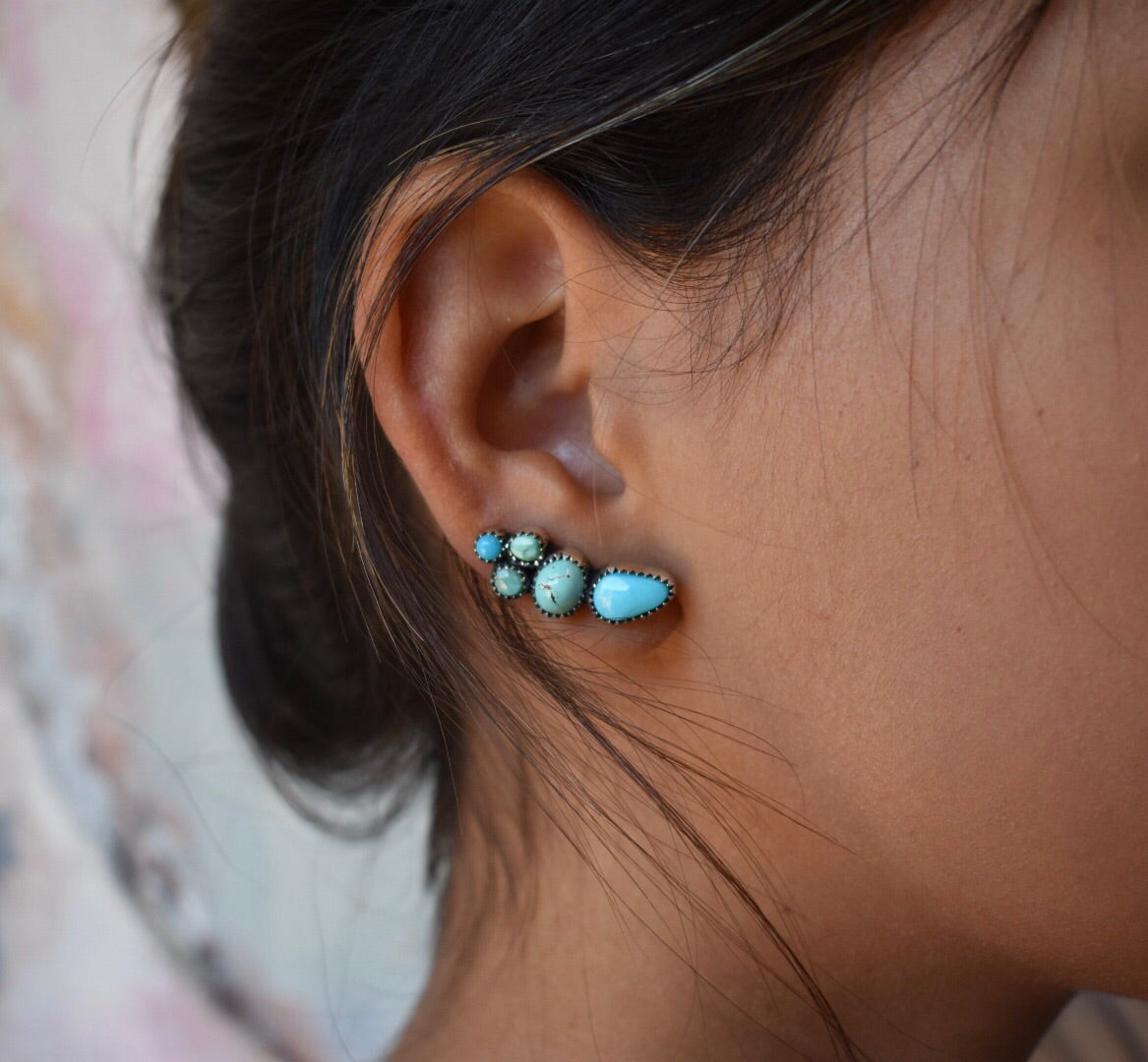 Gold Sweetheart Turquoise Ear Climber
//Made to Order //
-Gold-Filled bezel wire around the stones and a sterling silver base (the part you don't see). -learn about gold filled bellow  
-Handmade with Natural Turquoise Stones, hand cut in house by me.
-PLEASE ALLOW 1.5 WEEKS FOR PRODUCTION 
-I can also make it in SOLID GOLD, just send us an email to enquire.
________________________ 
WHAT IS GOLD FILLED?
Gold filled jewelry is a fantastic way to introduce gold into your jewellery designs without breaking the bank, allowing you to wear high quality items that will last for years.
Gold filled (also known as rolled gold) comprises a solid base metal core over which gold is mechanically bonded using heat and pressure. Gold filled items must contain, by law, 5% or 1/20 of gold by weight. The gold used is 14K.
The difference between GOLD FILLED and gold PLATED items is the amount of gold used over the base metal core. Gold filled items must contain, by law, 5% or 1/20 of gold by weight. In contrast gold plated items usually contain a microscopic amount of gold. This means the gold layer on gold plated items can peel or flake very easily exposing the core underneath. Because the gold layer on gold filled items is so much thicker it will not peel or flake and lasts for years.
INTERNATIONAL from Australia
Express Shipping: 4 to 8 days from shipping
StandardShipping: 7 to 15 days from shipping
Shipping rates will be displayed on the cart page shipping calculator. 
For more info on shipping & returns, click here
Share